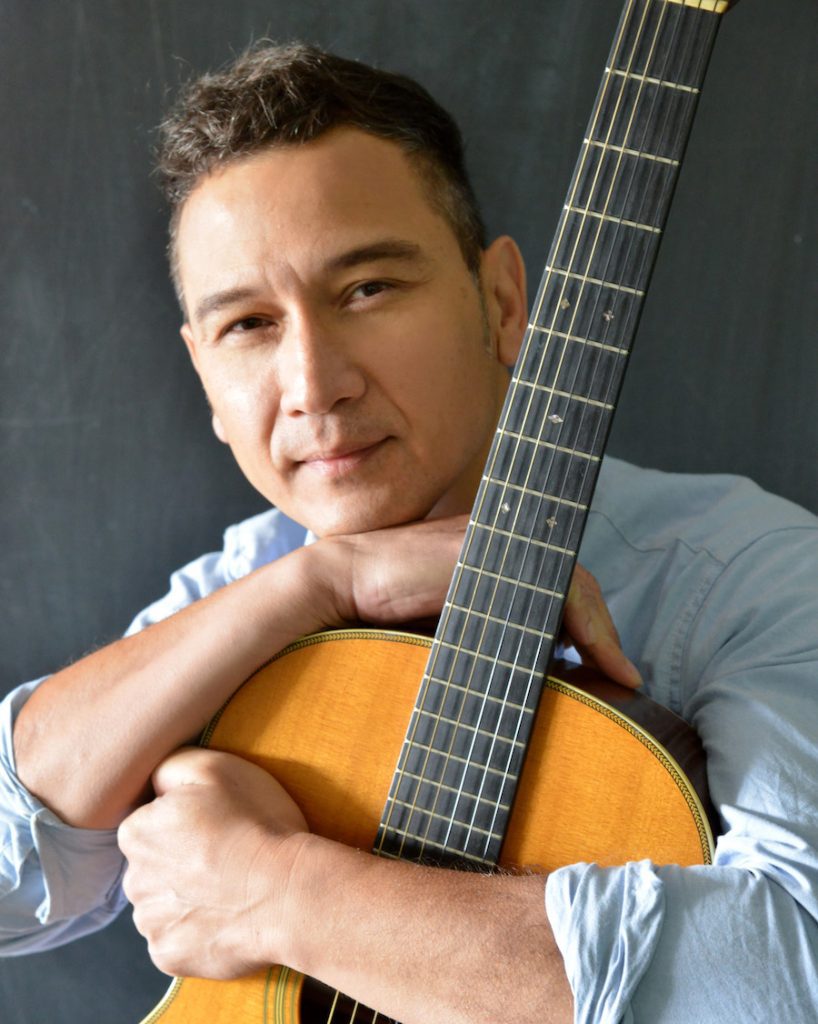 Dino Acconci was born in Macau in 1972. His father was an Italian sculptor from Pisa and his mother, an ethnic Karen from Myanmar. He grew up in a culturally diverse environment, speaking English, Cantonese and Portuguese. While in his teens he went to Italy to study Italian and discovered his ability to learn new languages and eventually got to explore European literature.
Since his early years, music played a major role in his life. He grew up listening to his older brother's collection of 1960's Italian pop songs and tuned-in to top 40 music from the US and Britain. During his teens, Dino taught himself to play the guitar and started co-writing songs with his twin brother, Julio. During his time in Italy, he continued his song-writing and worked with a couple of international performance art groups.
In 1999 Dino returned to China. He worked as a guitarist and song-writer for artists in Hong Kong. Two years later, he joined a rock band called Hann, fronted by Paul Wong, a member of a legendary band, Beyond, an experience which established him as a rock n' roll guitarist.
Dino's unique style of melodic blues attracted his own audience. With this opportunity, he started singing and performing original material. As a duo with his brother called Soler, they released their first Cantonese album in 2005. Within a year, they were one of the biggest duo acts in Hong Kong and Taipei. This brought their music to a larger audience, in greater China and South East Asia.
Throughout his life, his curiosity towards music and languages, which have helped him connect with people from various cultures, has only grown. He continues to expand his musical skills. Now living in Vancouver, he is passing on his passion for music with people of all ages. As a father of two young boys, he has developed an interest in storytelling. He has written a series of songs inspired by the fables of Aesop which he hopes to share across generations.