Magee Auditorium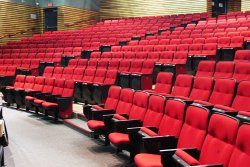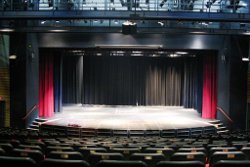 Magee Auditorium, 6360 Maple Street, Vancouver BC, V6M 4M2
Phone: 604.713.8200
View Map and Get Directions
Transportation & Parking
The Magee Auditorium is located at Magee Secondary School in the Kerrisdale neighbourhood of Vancouver. The nearest major intersection is W 49th Ave and West Boulvard, and W 49th Ave and Granville Street. Traveling East on W 49th Ave, Maple Street is one block after West Boulvard. Follow Maple Street (north) right to the theatre parkinng and front door.
Free parking is available in the theatre parking lot. The parking lot is best reached from the Maple Street. Alternate street parking is available on Maple Street and/or W 45th Ave.
Concerts at the Magee Auditorium
VMO Chamber Orchestra Concert I
Preconcert Talk
Given by Kemuel Wong, Assistant Conductor, Preconcert Talks take place 45 minutes before each performance at the concert hall.
Box Office
Tickets for Magee Auditorium concerts are available through our Online Box Office or by phoning the VMO Box Office at 604.876.9397.
Box Office and the Will Call window at the theatre will be open on the day of the concert, 60 minutes prior to curtain time.