Piano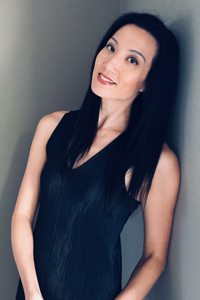 Vancouver pianist Libby Yu is recognized as an accomplished performer, collaborator, teacher and adjudicator.
She began her early studies with Phyllis Taylor and Edward Parker and then studied extensively with Lee Kum-Sing at both the Vancouver Academy of Music and at the University of British Columbia, where she earned her Doctorate of Musical Arts in Piano Performance.
Libby captured the First Prize of the 27th CBC Radio National Competition for Young Performers and Second Place in the Eckhardt-Gramatte Competition for Canadian Music. She came to international recognition when she was awarded a Diploma of Honour at the 13th International Frederic Chopin Competition held in Warsaw, Poland.
A favourite with audiences, Libby has graced international stages including the Amsterdam Concertgebouw, Carnegie Recital Hall in New York, Le Chatre in Nohant, and the Ambassador Auditorium in Pasadena. She has appeared as soloist with major symphony orchestras such as the Netherlands Philharmonic, Montreal, Toronto, National Arts Centre, Saskatoon, Edmonton, Vancouver, CBC Vancouver, Manitoba Chamber and Victoria. She has also performed in international festivals such as the "Chopin chez George Sand" Festival in Nohant, France, the Banff School, and the Holland Music Sessions, where she was chosen for the World Tour.
Libby has recorded in studio and in recital for CBC Radio and is also collaborates regularly in various chamber music and duo recitals. On the local scene in Vancouver, she brings her passion for music to share with audiences of all ages and venues; she is an artist for the Health Arts Society "Concerts in Care" which allows her to share her music to residential care homes and hospitals. She engages actively in music education and passes on her love for music to her studio of students who over the years, have won honours locally, provincially and nationally.
Libby has two solo albums available on CD and digital distribution: Chopin Recital 1 and Chopin Recital 2. The recording "Brahms: Sonatas and Songs" with violist Nicolo Eugelmi and mezzo-soprano Mariateresa Magisano was highly praised by the Strad Magazine and was also named a "Strad Selection".
Libby's most recent solo album, featuring her heartfelt program for the "Recital For Hope" benefit for cancer research in memory of her late-husband, will be released in Fall 2018.
Libby Yu will be performing at our 2018/19 Season Opening Concert, Sep.9, 2018, at the UBC Chan Centre for the Performing Arts.