Piano Soloist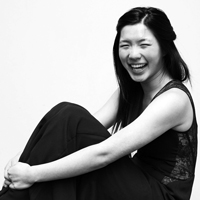 Recently named a 2016 RBC Stockey Young Artist for the 37th season at the Festival of the Sound, Linda Ruan strives to create the human connection across time and space between the composers and the audiences.
Music, she believes, is all about those "magical moments, when time becomes suspended", which all of humanity somehow innately understands. This passionate pursuit of her vision has taken her all over the world, from the Carnegie Hall and Lincoln Center in New York to the Orpheum Theatre in Vancouver. Linda was the only Canadian competitor at the prestigious PianoArts North American Piano Competition in 2016, where she was awarded the special prize for the best performance of a North American work as well as the junior jury prize. During the 2014-2015 season, she was given the opportunity to give a concert tour in China which included an orchestra debut with the Xinghai Philharmonic Orchestra. Additionally, as the winner of the third prize and the Best Performance of a Work by Frederic Chopin at the Canadian Music Teachers' Association National Piano Competition, she had the opportunity to perform in the Young Artist's Tour across the province. She was also one of the first soloists to ever perform at the newly-opened Bella Concert Hall at the Mount Royal University in the July of 2015.
As an avid chamber musician, Linda is part of the Jupiter Piano Duo; they were crowned the youngest winners of the 2016 Glenn Gould School Chamber Music Competition.
Born in Tokyo Japan, Linda began her piano studies at the age of seven in Shanghai, China, before immigrating to Canada a year later. She is currently a full-tuition scholarship student at the Glenn Gould School at the Royal Conservatory of Music in the studio of James Anagnoson.
Linda will be performing at our 2016/17 Season Opening Concert, for more info or buy tickets online: visit here